What is Australian Rules and What's a Bushranger?
Both good questions, Let us Explain
Australian Rules Footy or 'Footy' as it is called by it's players and supporters began way back in 1859. Yes that precedes nearly every other football code in the world including America football.

It is a game that combines the skills and athleticism of seven or more other current sports. Kicking like in soccer, catching like in football, running like in track and jumping like in volleyball are just to name a few things you will see in a game of 'footy'.

It is now played here in the USA in 45 states with teams in most major cities, as well as in other countries all around the world. It is fast, high scoring and a game where everyone is like a quarterback, so super important to your teams success.

Watch the video down below to get up to speed fast with the game, most of the rules and how it is played at the highest level in Australia in front of some of the biggest sporting crowds in the world.

The term Bushrangers comes from Australian folklore. A Bushranger originally was an escaped convict from Australia's early years where the British colonized Australia with their criminals. Bushrangers were not dissimilar to the Wild West's Outlaws and became most notorious in the Gold Rush days in Australia in the 1860s, right when the first game of Aussie Rules Football was played in Melbourne one winter.

The most famous of the Bushrangers was Ned Kelly who wore a suite of armor to protect himself from police bullets. Kelly was hanged in 1880 for murder and robbery of mainly stage coaches carrying gold all through the south eastern states of Australia.

Ironically he remains a cultural icon still to this day as someone that fought back in tough times and whilst many Aussie's revere him, others see him only as a murderer and rightly got what he deserved. His infamous last words before he was hanged are immortalized into Australia's folklore,

"So It's Come To This Then, Such is Life."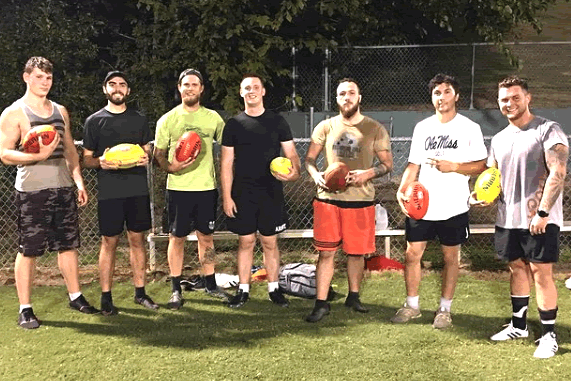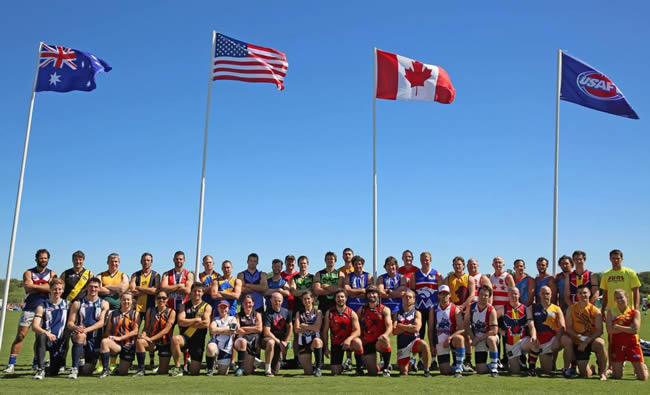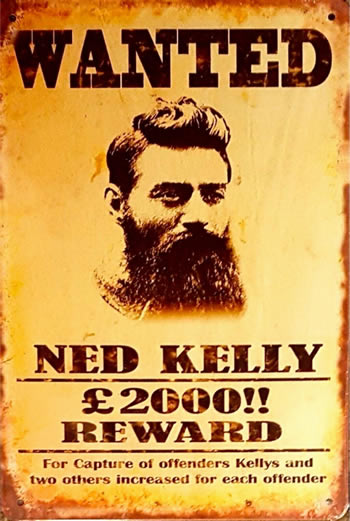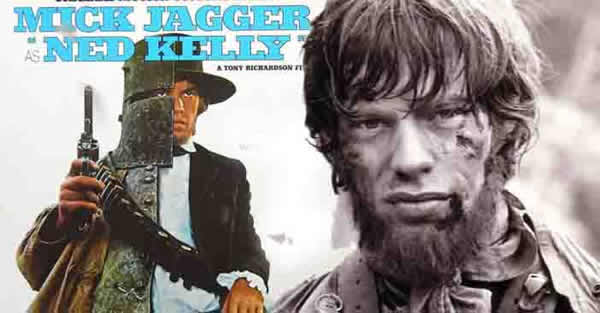 NED KELLY TRIVIA
In 1970 Mick Jagger of the Rolling Stones starred in a feature film called 'Ned Kelly'. Much controversy surrounded the production from Actors Equity protests of the casting of Jagger to his then girlfriend Marrianne Faithful overdosing on sleeping tablets in Sydney soon after arrival. She recovered and was sent back to England.